Caste discrimination, even while faced with a calamity, is a clear outcome of the brahminical ideology of purity and pollution that has permeated deep into Indian society.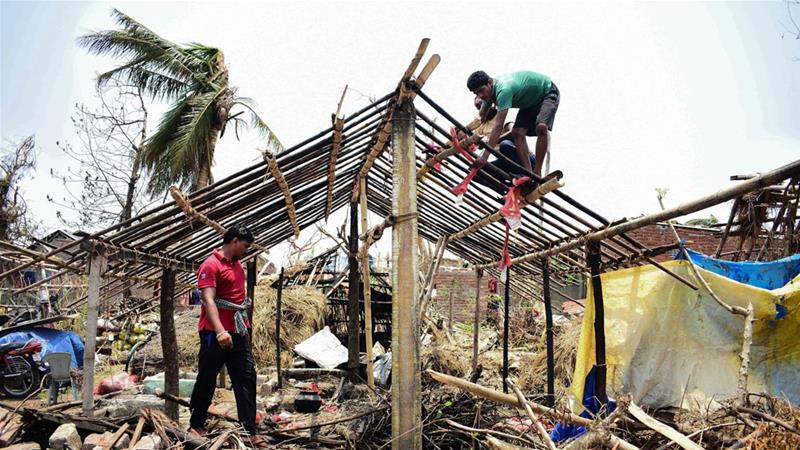 "[U]ntouchability, is a kind of disease of the Hindus…it is a mental twist…. I do not know how my friend is going to untwist the twist which the Hindus have got for thousands of years unless they are all sent to some kind of hospital.' Dr B.R.Ambedkar , 1954
Cyclone Fani is over.
Despite being one of the strongest cyclones to hit India in last two decades the manner in which the state most affected by it — Odisha — was successful in keeping loss of life and numbers of affected people to a minimum has earned it kudos even from its critics.
People are slowly trying to pick up threads to restart their lives
It is rather difficult to say whether it will be easy for dalit villagers of Baripada village — part of Patali panchayat — to do so, who had to endure callous and inhuman behaviour from their own village brethren, during the stormy winds. Around 85 of them from 25 families were denied entry to three shelters located within a radius of approximately four km by 'upper caste' people. Nandini (name changed) belonging to the Dom caste narrated how they had to ultimately take shelter beside an uprooted banyan tree, while it was raining heavily.
( Read the full text here : https://www.newsclick.in/cyclone-fani-prejudice-times-natural-disasters)