Perhaps celebrities know that talking about the plight of an animal—who died in a state not ruled by the ruling dispensation at the Centre—is a safe bet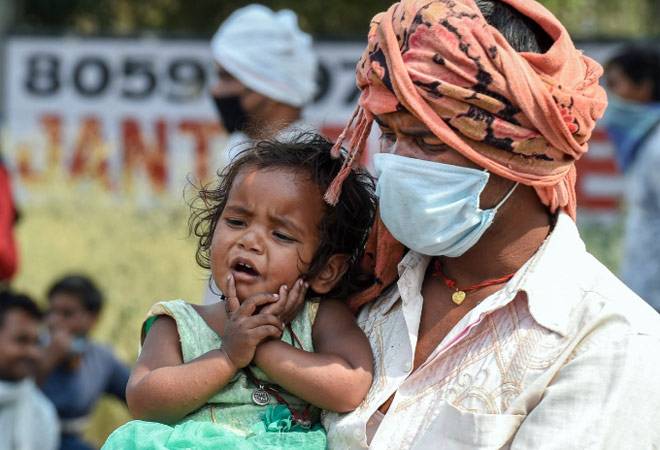 Migrants wait for a means of transport to travel to their native places during the fourth phase of the ongoing COVID-19 nationwide lockdown, at Kundali Industrial Area in Sonipat. (Photo: PTI)
The killing of a pregnant elephant has caused national outrage. The elephant had strayed into a village in Palakkad, Kerala, and is said to have been fed a fruit stuffed with firecrackers, which exploded in its mouth. It is impossible to comprehend the tremendous suffering of the elephant, who died a painful death. It is also learnt that people in the region have in the past used incendiary materials to protect their crop from animals, particularly wild boar.
One person was arrested after the matter came to light and few others have been identified. Kerala Chief Minister Pinarayi Vijayan has promised "justice will prevail", but one does not know if that includes legal action against the hatemongers—including a former cabinet minister who gave the incident a communal colour by claiming, incorrectly, that the incident occurred in Muslim-majority Malappuram. A sitting cabinet minister also retweeted this fake news, which further vitiated the atmosphere.
In a complaint to the Malappuram Police, a lawyer has urged the police chief to file an FIR against the former minister and others for a "derogatory" campaign against the district.
Now, many Indian celebrities, for example Indian cricket team captain Virat Kohli, have said that they are "appalled" by the incident. The chairman of India's biggest corporate giant, Ratan Tata, has compared the "criminal act" with "meditated murder". The celebrities, the anchors of 24/7 news channels and many other prominent figures are undeniably upset by the plight of the elephant. But do they also feel the same kind of outrage and disquiet over the communal overtones being imparted to it?
( Read the full article here)