The pandemic has exposed wealthy states' neglect of healthcare. A new medical internationalism is needed.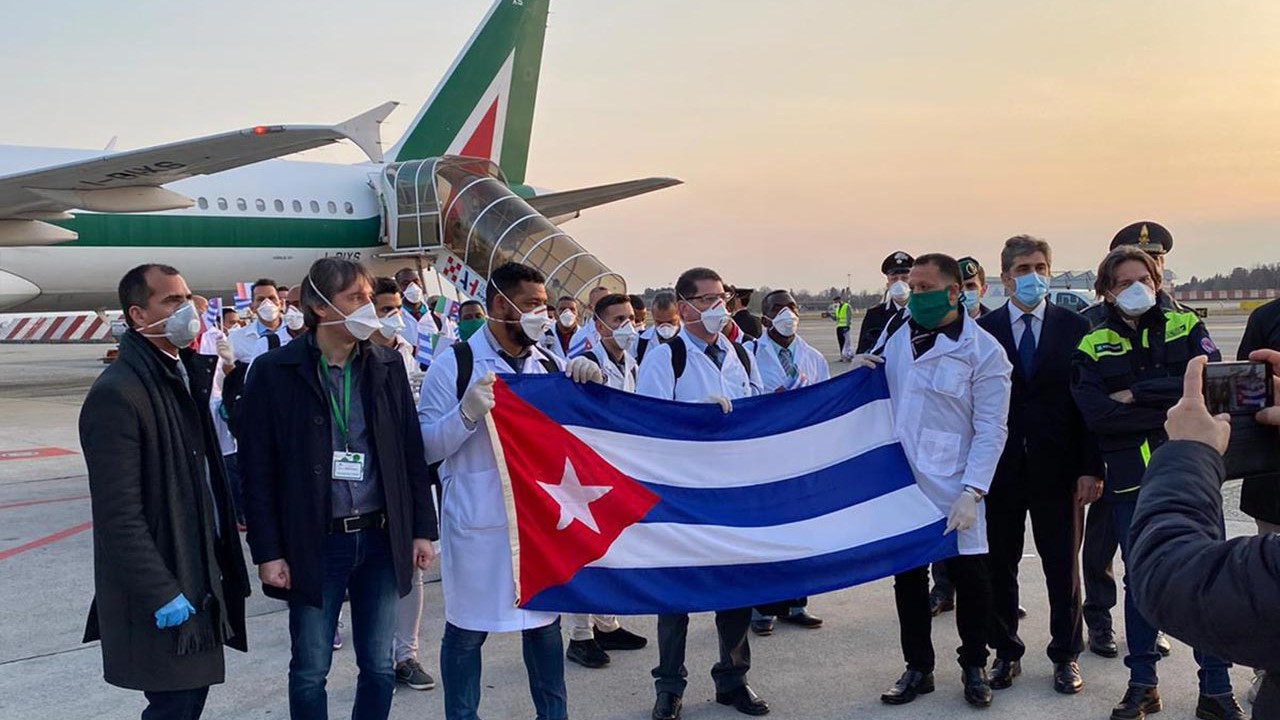 Image Courtesy: Malpensa airport website
Rare are those photographs which can be declared iconic right after they are taken, without awaiting the approval of the connoisseurs, critics or people. It is an ordinary-looking photo, of a large team of people, dressed in white robes, disembarking from a plane and being welcomed by someone wearing a white coat too. Take a closer look at the frame and you will note a mood of jubilation among the people who are watching them from the airport's lounge.
The photo is of Malpensa airport at Milan, an alpha-global city recognised so far as one of the world's four fashion capitals and the capital of North Italy's Lombardy region. Today, it has also come to be known as a hotspot of Covid-19 infections, a site where thousands have died of the infection. The picture we are talking about is of 52 doctors and nurses from Cuba who arrived in Italy on invitation from the regional Italian minister of health and welfare, Giulio Gallera.
Italy, ironically, has been party for a long time to the economic sanctions imposed by the United States on this tiny Caribbean nation with a population of around 1 crore (10 million). The sanctions have been declared "illegal" by the United Nations time and again. But the anti-humanitarian attitude of the Italian ruling classes could not stop Cuba from sending its medical team there to combat Covid-19. Media reports tell us that Italy happens to be the sixth country—after Venezuela, Nicaragua, Jamaica, Suriname and Grenada—on the current itinerary of Cuban medical teams flying around to fight the pandemic.
( Read the full article here : https://www.newsclick.in/After-Covid-19-We-Should-All-Be-Cuba)