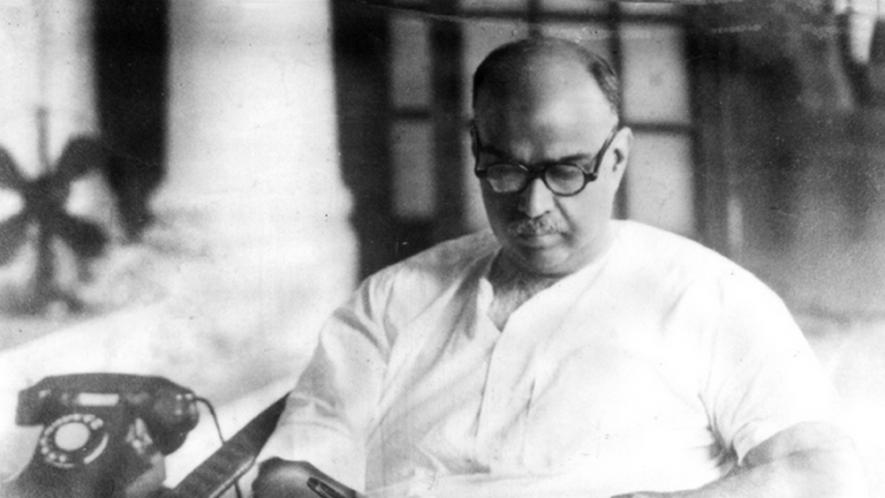 "It has been said with good reason that the Jana Sangh resulted from a combination of a partyless leader, Syama Prasad Mookerjee, and a leaderless party, the RSS".
(The Jana Sangh: A Biography of an Indian Political Party, by Craig Baxter p. 54) 
1.
In Search of the "Selfless Patriot"
An untimely death of a political leader — whose career is just blossoming — is always a loss to the party they belong to, the ideology they espouse, or the cause(s) they pursue. It also leaves the field open for political pundits of different shades to make all sorts of speculations, or to involve themselves in endless deliberations about what would have been the future of the formation if the said person hadn't died.
The death of Shyama Prasad Mukherjee (06 July 1901 – 23 June 1953), founder of Bharatiya Jana Sangh (precursor to the BJP), at the relatively young age of 52 years, can be considered one such loss for the project he had undertaken. One cannot stop thinking about how the party he helped found after resigning from Hindu Mahasabha would have developed had he remained alive. His differences with the Hindu Mahasabha, which he even led in 1944, were political in nature, and stemmed from the considered opinion that it abandoned its exclusivist character.
However, to his legatees, who are always bothered very little by the nuances and niceties, he is a leader who provides them a fig leaf to counter the criticism that they had played no role in freedom struggle, or had no place in the comprehensive list of 'makers of modern India'. Their ascension to the citadel of power has provided them with ample opportunity to project him as a key figure in the 'Making of India'. (https://thewire.in/politics/search-syama-prasad-mookerjee-true-patriot)
In addition to that, by repeatedly claiming that 'history failed to serve justice to Mukherjee,' they are able to easily target Jawaharlal Nehru, the first Prime Minister of India, who played the key role in institutionalising democracy after the assassination of Mahatma Gandhi and early demise of Sardar Patel, and was aware that any leeway to Hindu Supremacist ideology would lead India into becoming a mirror image of Pakistan — a Hindu Pakistan.
( Read the full article here : https://newsclick.in/selfless-patriot)