A military school under RSS is worrisome because of earlier experiences, such as the Malegaon and Nanded blasts, that were concretised with the intervention and involvement of Hindutva activists.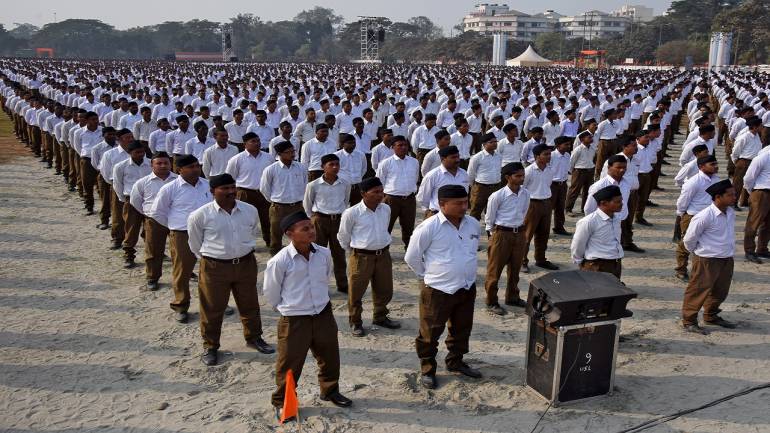 Representational image. | Image Courtesy: Money Control
Rare are the occasions when the Rashtriya Swayamsewak Sangh (RSS) — which could be said to be the biggest organisation of Hindu men — moves beyond its founder member Dr Hedgewar to build memorials.
Whatever might be the consideration behind it, but it came as a little surprise that the RSS has decided to start a school in the memory of its first non-brahmin and non-Maharashtrian supremo Rajendra Singh alias Rajju Bhaiya (1922-2003), who was its chief from 1994-2000. This proposed 'Rajju Bhaiya Sainik Vidya Mandir', will be set up in Shikarpur tehsil of Bulandshahr district, where the former supremo was born and it will start functioning from next year.
Vidya Bharati, the education wing of the RSS, which already runs 20,000 schools across India, would be running this military school as well. It is being said that this Army School will follow the Central Board of Secondary Education (CBSE) curriculum and will have classes running from Class 6 to Class 12.
Normally, an idea to start a school is met with jubilation, but this news has caused an opposite effect. From educationists, to social activists to political leaders, one can hear voices of concern.
( Read the full article here : https://www.newsclick.in/RSS-Military-School-Uttar-Pradesh-Hindutva)