The Sangh's obsession with vocabulary is not innocent.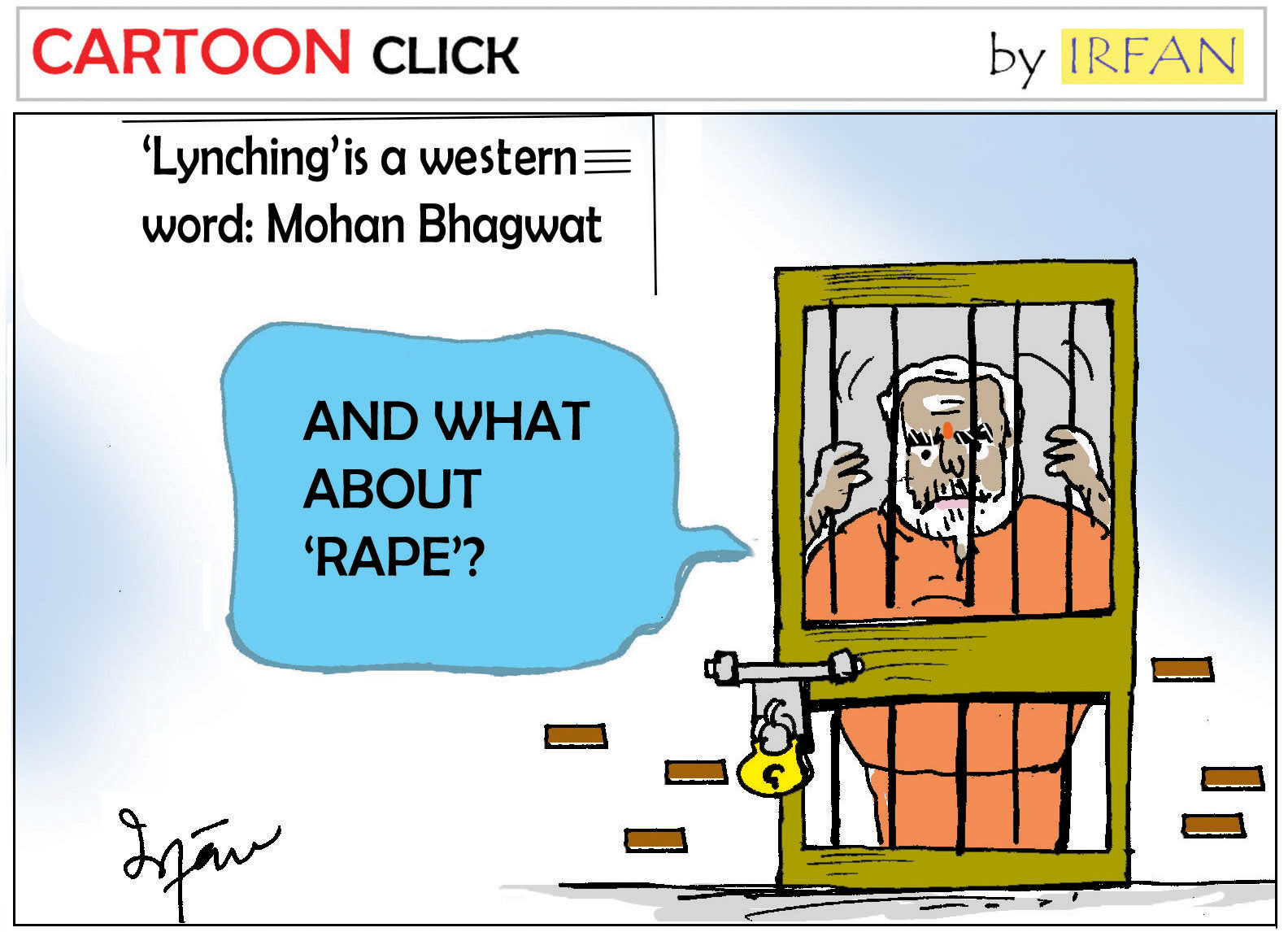 The speech by Rashtriya Swayamsevak Sangh (RSS) supremo Mohan Bhagwat on its foundation day (Dusshera) has now become an event, watched with interest. The speech itself has a long tradition within the organisation, which all its affiliated (anushangik) bodies look upon as a guiding light.
This year was no different. Donning the Sangh's uniform, the top echelons of its organisations attended the event. Union Minister Nitin Gadkari, Maharashtra Chief Minister Devendra Fadnavis attended too, and wore the black cap and Sangh "uniform".
Yet, the speech by Bhagwat itself had nothing seemingly strategic. Some analysts even felt that he could not show any new direction to the RSS and its affiliates; that it seemed to have made a weak defence of the Bharatiya Janata Party (BJP) government that is ruling at the Centre and several states. "Have the tables turned on the Sangh Parivar?,' The Wire asked, in its analysis of Bhagwat's speech.
( Read the full text here : https://www.newsclick.in/Lynching-Bharat-Called-Vaddh)