Then and now, a conservative Hindutva organisation had a role in spreading rumours.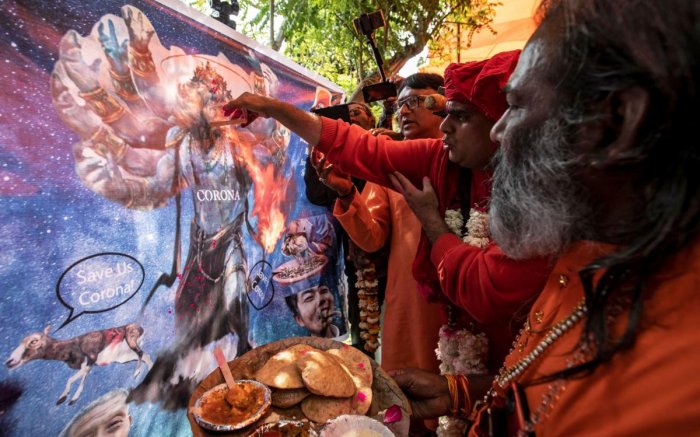 Yad ihasti tad anyatra, yan nehasti na tat kavcit. 'Whatever is here might be elsewhere, but what is not here could ever be found'.—The Mahabharata, 1.56.33, from Meera Nanda's The God Market: How Globalisation is Making India More Hindu, Random House 2009.
It was the fag end of the 1st decade of the 21st century when the historian Rink Shenkman wrote his marvellous book, Just how stupid Are We? Facing the Truth about the American Voter. In an interview, he said that Americans are "ill-prepared" to guide the world's "most powerful" democracy. The book points out the astounding inability of even "two of five voters" to name three branches of the federal government, the fact that half of Americans think that their president can suspend the Constitution, and a large section's ignorance of the 9/11 attack and the Iraq war that followed.
His concern was the mass of people who could easily, repeatedly and systematically be misled and manipulated by politicians and further "dumb down" American politics.
This "stupidity" was on full display in images of rowdy college crowds hitting California's beaches during spring break, prompting the governor to close them down. New York governor Andrew Cuomo warned that "young people are not Superman/woman" when it turned out that people, especially the young, are not socially distancing themselves. But only Americans are not to blame. Media tells us that "virus rebels" are displaying their stupidity virtually all over the Western world, prompting crackdowns by authorities.
There's perhaps no similar study for South Asia, especially India, probing our "stupidity" in this crisis-time, though there's immense fodder for it.
( Read the full text here : https://www.newsclick.in/Hindutva-Coronavirus-COVID-19-WhatsApp-Fake-News)