A campaign is gathering steam against MIT inviting BJP leader Subramanian Swamy for a conference on February 16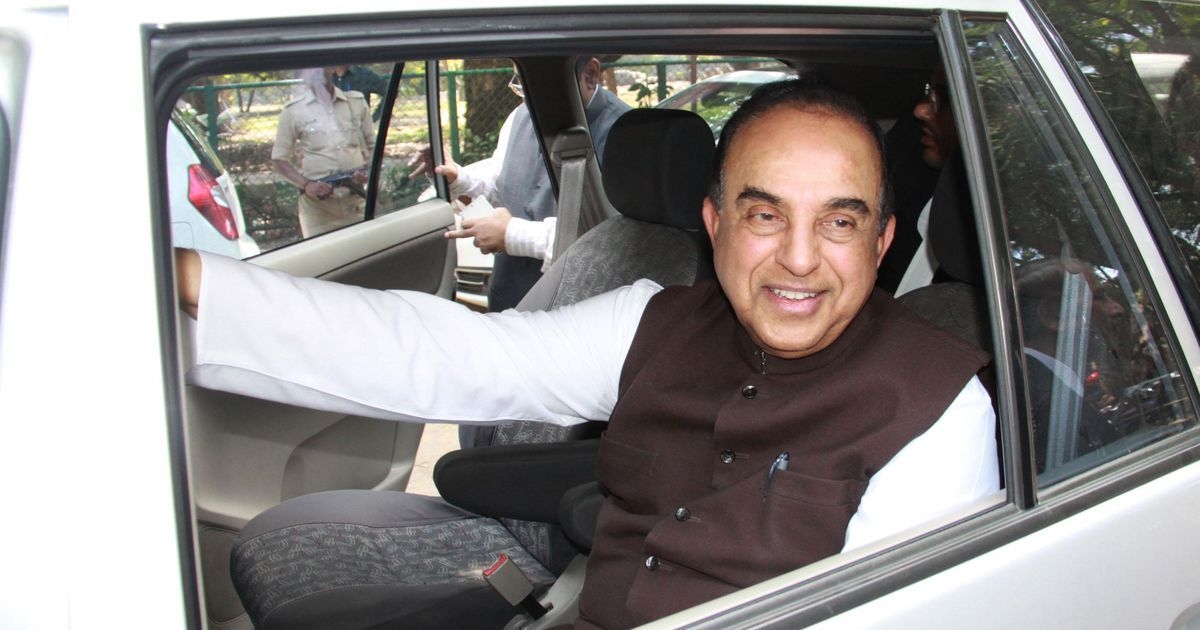 Image Coutesy: Scroll
'We condemn in the strongest possible terms this egregious display of hatred, bigotry, and violence on many sides — on many sides,"

– Donald Trump on Charlottesville violence
The year was 2017 when the Charlottesville violence happened, when White Supremacists – supporters of Ku Klux Klan or KKK – killed a young man and wounded several others, by ramming a car into a rally of counter protesters. What had further shocked people was that instead of condemning this planned, one-sided violence, President Donald Trump had tried to 'discover' equivalence by talking about 'violence on many sides' for which he received enough opprobrium.
Yes, there was a single Indian politician who had come out in full support of Trump's stand who had urged US-based Indians 'to stand with Trump' when he was being 'hunted by cockeyed liberals and Left wing loonies on racism'.
Not a long ago, BJP leader Subramanian Swamy was in the news again when he targeted Priyanka Gandhi, younger sister of Congress President Rahul Gandhi, when she was appointed as the general secretary of the Congress Party. He had alleged that she 'suffers from bipolar disorder and beats up people', and that she was misfit for public life. He had no qualms about thus humiliating the entire community of 'specially abled people', and had exhibited his utter ignorance about the fact that with proper diagnosis and treatment, people with such a disorder can lead healthy and productive lives.
Variously described as a political maverick, a 'Muckraker-in-Chief' or a colourful politician, Swamy is in the news once again.
( Read the full article here : https://www.newsclick.in/will-mit-show-swamy-door-harvard-did ?)