Even today the attempt is to whitewash Manusmriti, not shun it. But all is not lost as the ripples of Black Lives Matter have reached Indian shores.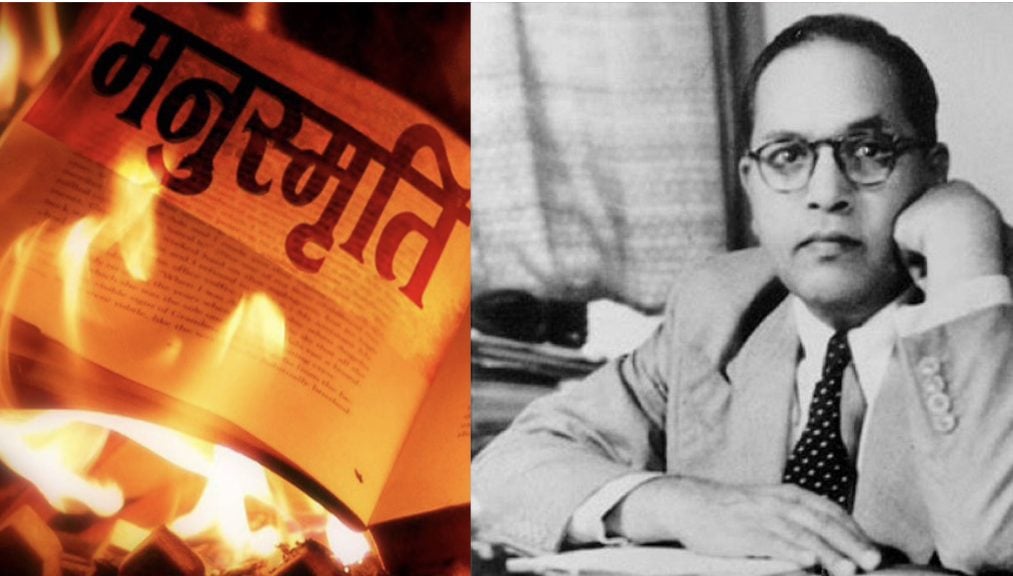 It was 1927, the second phase of the historic Mahad Satyagrah was on, and Dr. Bhimrao Ambedkar led thousands of people in burning the Manusmriti, an act he compared with the French Revolution of 1789. Time and again, in speeches and writings, he categorically opposed the world-view of Manu, the legendary figure to whom are attributed the tenets of the Manusmriti, said to be dated to around 100 CE.
In the book written by scholar and activist Anand Teltumbde, Mahad: The Making of the First Dalit Revolt, published by Navayana in 2017, is recorded the resolution which was proposed by the social activist Gangadhar Sahasrabuddhe, and then read out at the Mahad Satyagrah. It states that the firm opinion of this conference is that the Manusmriti, "taking into consideration its verses which undermined the Shudra caste, thwarted their progress, and made their social, political and economic slavery permanent…is not worthy of becoming a religious or a sacred book. And in order to give expression to this opinion, this conference is performing the cremation rites of such a religious book which has been divisive of people and destroyer of humanity."
Twenty three years later, Dr Ambedkar marked the promulgation of the Constitution of India as the "end of the rule by Manu". And yet, 70 years thereafter, a significant section of Indians are still fascinated by Manu and have no qualms in venerating him. Even the Black Lives Matter protests in the United States and large parts of Europe, in which statues of slave-owners and colonialists are being knocked down or disfigured, the Indian followers of Manu have no regrets about deifying him.
( Read the full article here)