Uttar Pradesh is dealing with CAA as it dealt with crime : encounters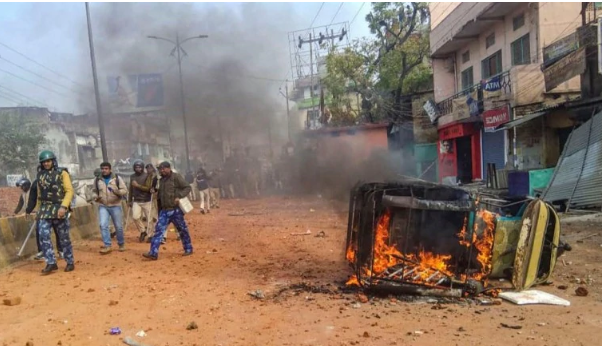 Seventy-six year old advocate Mohammad Shoaib fought to have innocents branded as terrorists under repressive laws released, and risked multiple assaults by right-wing lawyers as he took these cases through various courts in Uttar Pradesh. His contemporary, former police officer SR Darapuri became a human rights activist and writer after he retired. Neither would have imagined one day they would be lodged in jail, charged with rioting and creating disaffection, under similarly draconian laws.
But as everybody knows, in Uttar Pradesh today Shoaib and Darapuri are not exceptions. They are just two notable figures among the hundreds of socio-political activists, writers and cultural workers—not to forget ordinary folks—who have been packed into various state prisons for opposing the Citizenship Amendment Act (CAA) and the National Register of Citizens (NRC). These protests are going on across the country, and started peaking after 19 December, when students spontaneously poured out in the streets against the new law and the proposed policy.
Uttar Pradesh's administration has come down on those protesting with a heavy hand. The Chief Minister, Yogi Adityanath, tried to project the opposition to the bill as a purely 'law and order issue: therefore, he sought to justify seeking "revenge" against those who damaged public or private property.
( Read the full article here : https://www.newsclick.in/your-government-wants-revenge-you)