Behavioural psychologists say hatred and fear are two sides of the same coin. That explains the Hindu Right obsession with Gandhi and Godse.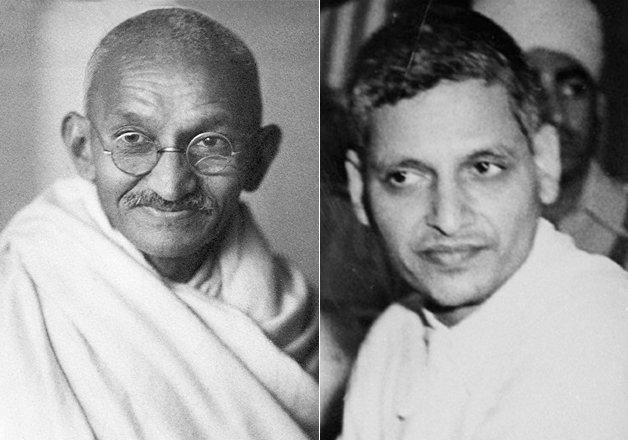 Image Courtesy: India TV News
For now, the invidious project of the Hindu Mahasabha to set up a Nathuram Godse Gyan Shala in Gwalior has been shelved. Perhaps what terminated the ill-conceived venture was the sheer anachronism: while the country would mark Gandhi's 73rd death anniversary on 30 January, one section would be found singing paens to his assassin, Nathuram Godse. It would only have served to remind people of how an unarmed man was shot down on his way to a prayer meeting.
This killing was Godse's so-called contribution and, according to leaders of the Mahasabha, marked his patriotism. The same Hindu Mahasabha has already launched a "Godse workshop", where the members exhort Indians to "strive to follow his path". It was also instrumental in installing his statue in the city which had invited opprobrium.
The killing of Gandhi has been shown to be part of an elaborate conspiracy hatched by the higher-ups in the Hindutva supremacist forces. Remembrance of Godse would have been a reminder of the five attempts on Gandhi's life since the mid-thirties that involved Hindutva forces. There was even a sixth attempt, according to Chunnibhai Vaidya, a Gandhian from Gujarat. Justice Jinvanlal Kapur, who was entrusted with examining the conspiracy to assassinate the Mahatma had concluded in 1969, "All these facts taken together were destructive of any theory other than the conspiracy to murder by Savarkar and his group."
( Read the full article here)