It is inevitable that the virus will spread anywhere people gather in numbers.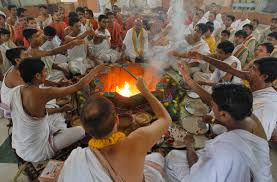 Representational Image
India went for the world's toughest lockdown in March, when just about 500 Covid-19 cases had been reported. And it has started withdrawing the lockdown when India has become the seventh-worst pandemic-affected nation, with over 1.91 lakh infections and close to 5,500 deaths. India is registering giant spikes in active cases of Covid-19, but the home ministry has come out with a phased plan to unlock India. The current phase of re-opening will focus on the economy. It has been decided that malls, hotels, restaurants and places of worship will reopen from 8 June onwards.
Concerns over the economic downturn are understandable. The latest GDP data shows the slowest pace of growth in 11 years in the last quarter of 2019-20, and the economy has been hit hard by the Covid-inspired sudden and complete lockdown. But one fails to understand the decision to open religious places at such an early date.
It remains unanswered whether religious places are being thrown open to pre-empt Mamata Banerjee, the Chief Minister of West Bengal, who has announced that her state would open all places of worship from 1 June. It is also not known whether this is being done, as BS Yediyurappa, the Chief Minister of Karnataka, wrote in his letter to the Prime Minister, because devotees are insisting that religious sites be opened.
( Read the full article here )