No doubt the clarification that India will not map Covid-19 infections on the basis of religion has many heaving sighs of relief. But will the peace last?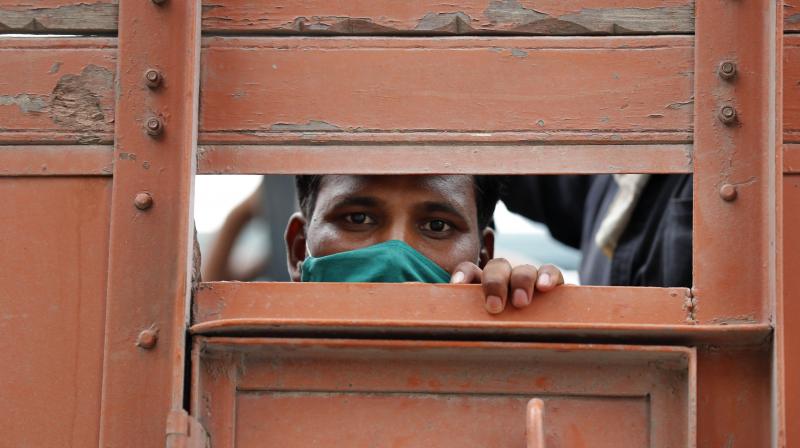 Image Courtesy: AP
"Move for community-based mapping of coronavirus?" a recent news item in a prestigious daily asked, getting tongues wagging about "closed-door meetings at the highest level", though no "official" decision had been taken in them. The Ministry of Health declared that any such news is "baseless, incorrect and irresponsible". Lav Agarwal, the top bureaucrat in the ministry—who interacts with the media on Covid-related developments—called such news reports "…very irresponsible". "The virus does not see people's caste, creed or religion," he said, quoting the Supreme Court's directions on controlling non-factual or fake news.
No doubt the official clarification has many heaving sighs of relief.
The relief is understandable, because it was only last month—when the Novel Coronavirus pandemic had started taking a toll—that Muslims were being stigmatised as "super-spreaders" of the disease.
Taking a grim view of the situation, in its press conference on 6 April, the World Health Organisation had given the Indian government some simple advice. The WHO said, in response to an India-specific question, that countries should not profile Covid-19 infections in religious, racial or ethnic terms. The WHO Emergency Programme Director Mike Ryan also underlined that every positive case should be considered a victim.
( Read the full article here)